---
Roof space, roof cavity – the area between the house's ceiling level and the surface of the roof (roof tiles/metal roof etc).
Roof ventilation - a system of vents which allow hot air and moisture to escape your roof cavity.
In Australia's very hot summer months, heat can easily build up in your home and within the roof space. It can get to over 50 degrees Celsius there, and the hot air can get trapped within your home, often making the upstairs bedrooms uncomfortably hot.
Adequate roof ventilation can be a solution to trapped heat.
---
---
There are various options we have, one is solar-powered and the other is thermostatically controlled.
We use mechanical roof ventilation to exhaust trapped heat from roof spaces, or a ducted system to exhaust heat within the rooms through ceiling vents.
The thermostat detects the temperature and the fan/s will turn 'on' once the roof or upstairs room temperature reaches a certain point, and then turn back 'off' again once the heat is vented and the space returns to the desired set temperature.
The solar fans are powered by the sun and will work automatically when the panels are activated by direct sunlight.
This helps to get your house back to a more comfortable temperature a lot quicker and to assist in making your air conditioning unit work more effectively, overall reducing energy usage.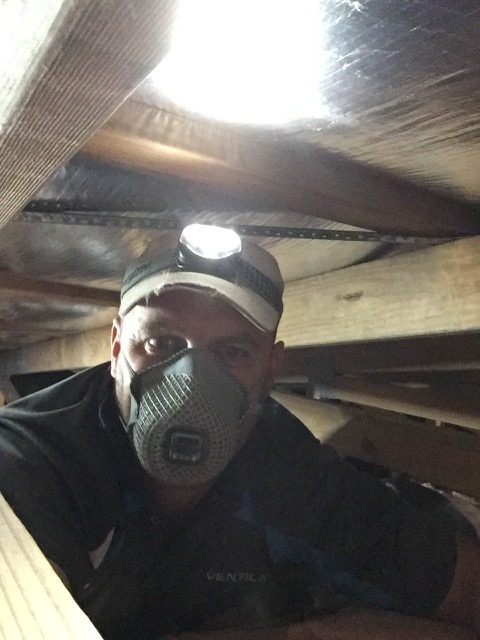 We have over 35 years combined experience working in tight roof spaces and are fully compliant with all occupational health and safety requirements.
---
The team at Ventilate Your Home are fully qualified and licensed with over 35 years of combined experience in the industry. Whether your home is in the Sydney Metro area, the Hills District, the Shire, Blue Mountains, Central Coast or even the South Coast, we will come to you for a no obligation free home assessment. Contact us to learn more or book a free no obligation home visit.
---